1.Sign in to https://portal.office.com/ with your work or school account.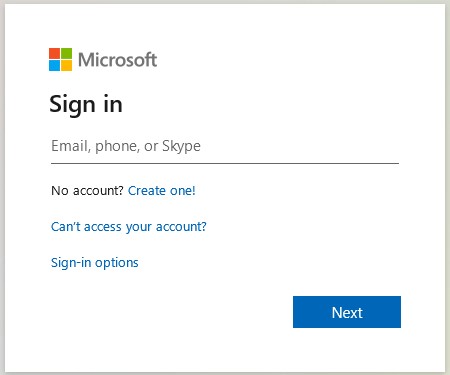 2. Click on your profile picture/your initials and go to View account.

3.Under Password click on Change Password.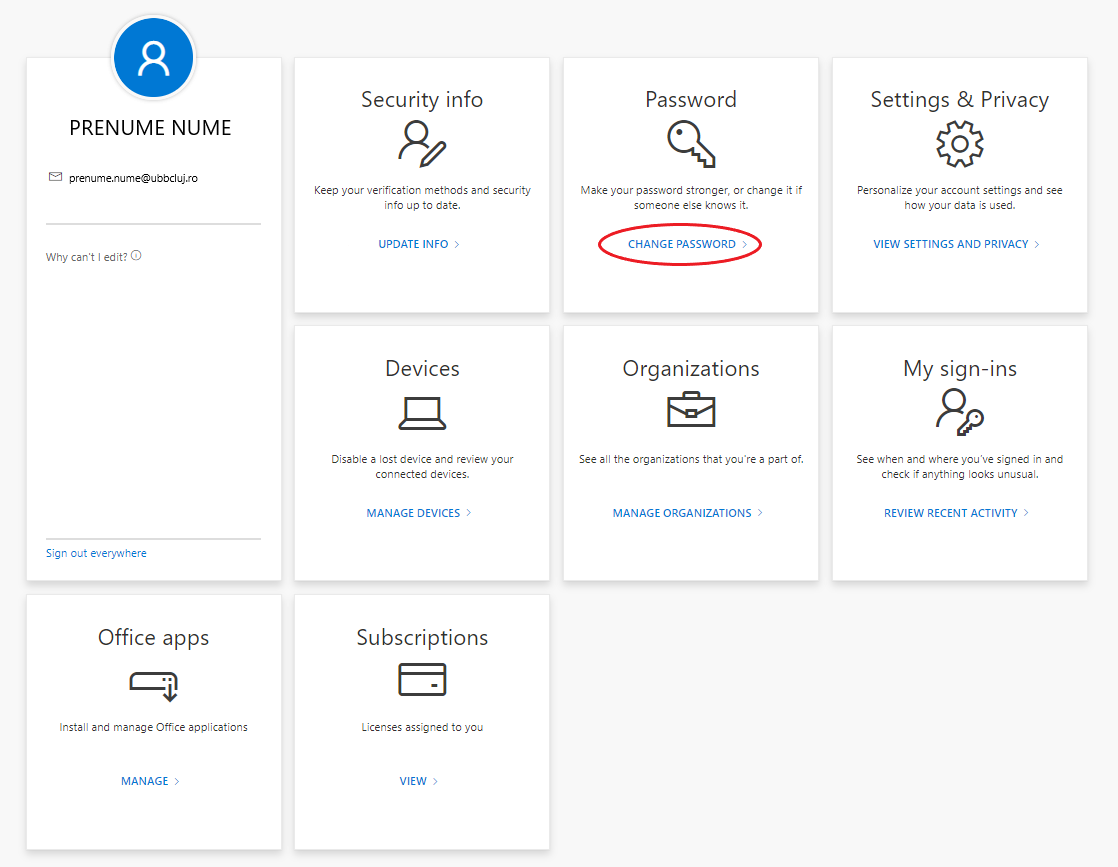 4.Enter your old password. Create a new password and confirm it.
The new password must meet the following guidelines: at least 8 characters, must contain uppercase letters, lowercase letters, numbers, and symbols.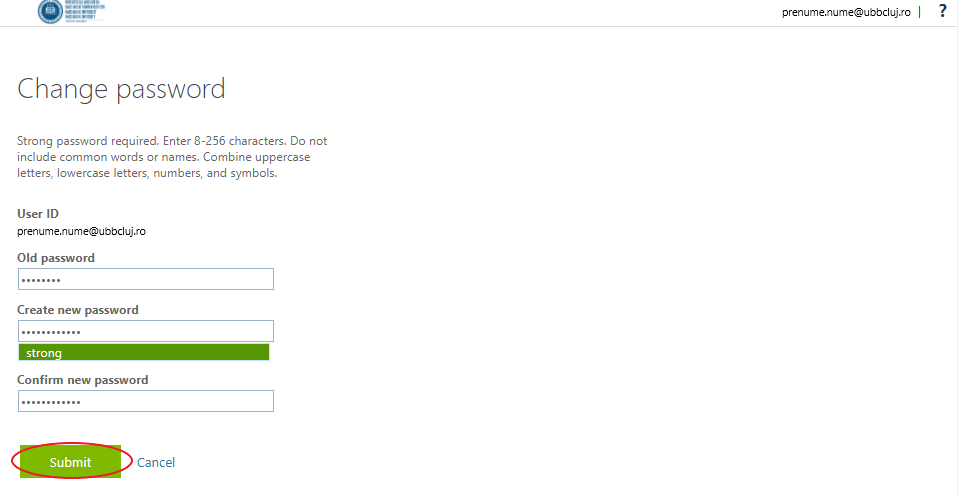 6.Select Submit to finish and change your password.