You can recover your institutional account if you have previously set an alternate email address (other than @ ubbcluj.ro / @ stud.ubbcluj.ro) by following the steps below: 
Go to https://portal.office.com/ and enter your institutional email address (@ubbcluj.ro / @stud.ubbcluj.ro) and tap Next.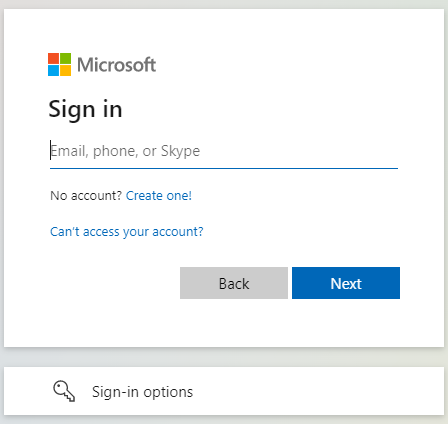 Tap I forgot my password.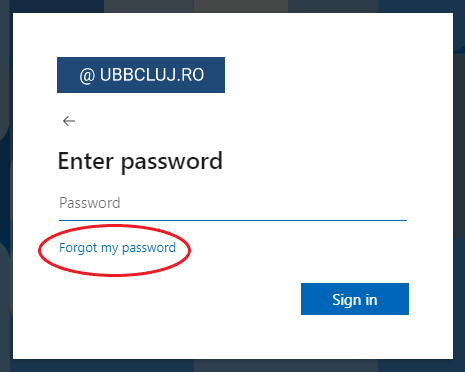 Enter your institutional email address in the first field. Enter the characters from the image or the words from the audio in the second field. Tap Next .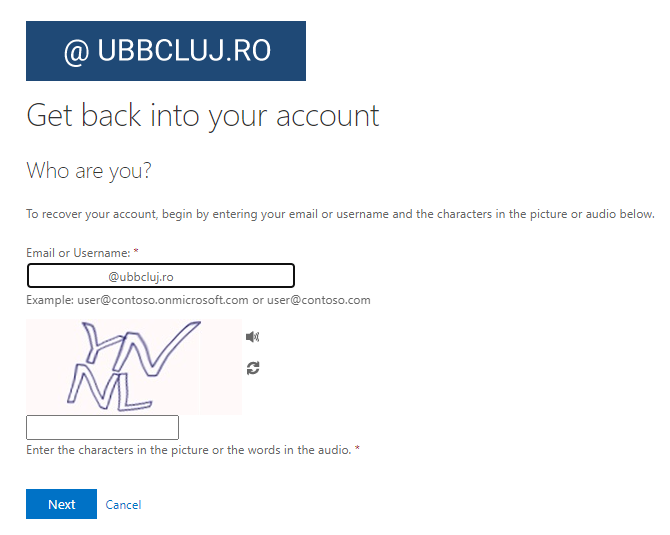 Choose I forgot my password and tap Next.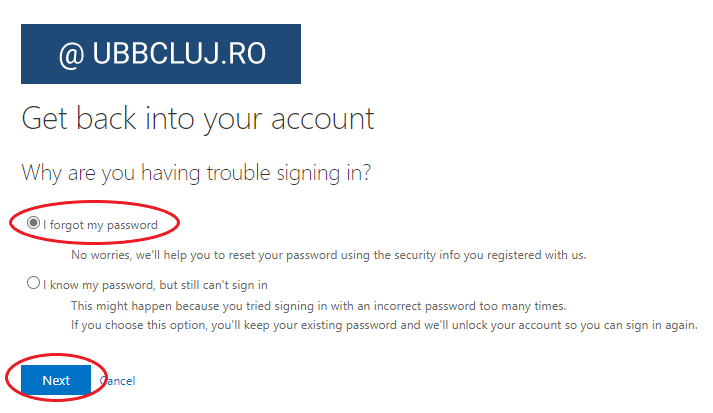 Tap Email.  A verification code will be sent to your alternate email address.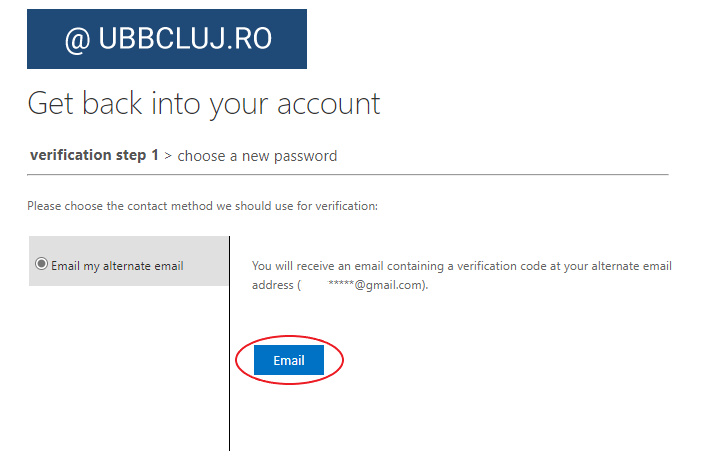 Enter the verification code you received and tap Next.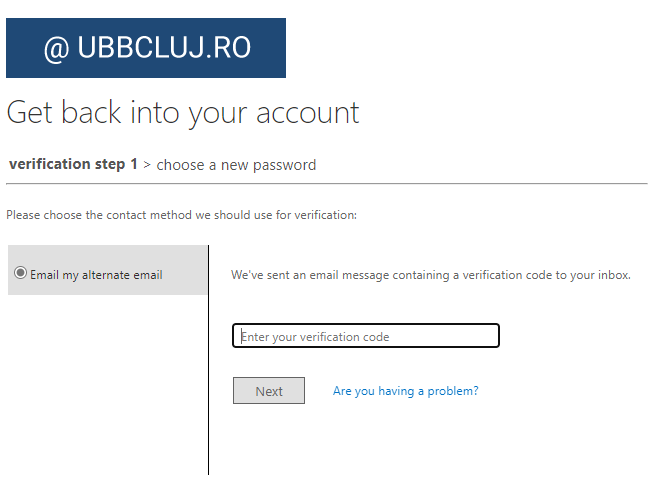 Enter and confirm the new password and tap Finish. 
ATTENTION! The new password must contain at least 8 characters: uppercase letters, lowercase letters, numbers, and at least one symbol. The new password must be different from the ones you already used.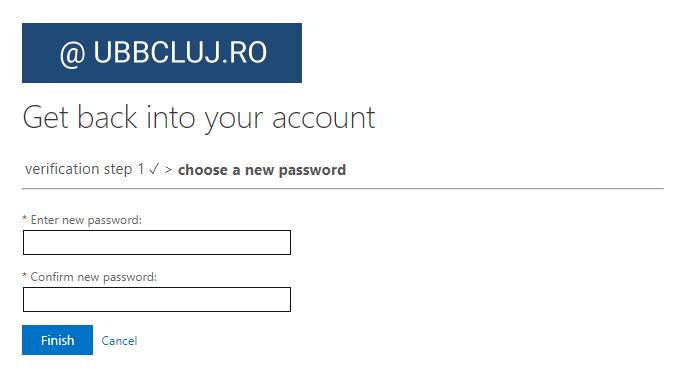 You will receive a message confirming that your password has been successfully changed. If your account was blocked please delete the cache memory from your browser before you sign in with your new password.